Welcome to MARK'S SPORTS BAR & GRILL!!! Quickly becoming Folsom's premier hot spot for watching all of your favorite sports! From King's games, and Raider games, to WWE events and NASC…
4
stars - out of
5
based on
10 votes
reviews
Simply the Best!
2006/9/28 8:31:41
By far, my favorite bar in Folsom! Great open atmosphere, excellent staff, superb drinks, and pretty tasty grub! I just love how you immediately feel welcome when you walk through the door. It's like one big happy goofy family! Plenty of plasmas all around the bar so not a minute of any game is missed! Pool, darts, the infamous patio... This place has it all! Great entertainment on the weekends too. And what's that? Karaoke every Wednesday?? I'M THERE DUDE!!
- Mr. Kwid
Best Place In town, No other place like it!!!!
2011/2/3 13:54:53
This Bar and Grill Is awesome! A place where you can go to enjoy everything! Sports on 8 different t.v's, Bartenders who a welcoming, prompt, and friendly! The food is awesome, and The SERVICE even BETTER! They offer love music every Saturday night, and Karaoke on Friday night! I have never been to a better place! When you walk in the door you are greeter almost instantly, with a big smile and a what can I get for you! The Beer is the coldest I have ever had and the prices are great as well! I have been to other bars in Folsom who don't offer near the atmosphere and service, and wonderful guest service that I received at Marks and for these reason I will be back! It was like home away from home! Thanks again Marks for what you offer!
- Lisa Miller
Welcoming Atmosphere
2006/2/13 19:15:59
This place is so great! We were greated as soon as we walked thru the door, served our drinks right away and the sampler platter was perfect. Good pricing - We loved the wall murals!
- Jamie Simcox
See All Ratings & Reviews
Tell us about your experience
See our
review guidelines
prior to posting.
Folsom Sports Bar
Marks Sports Bar in Folsom has everything a Sports Bar should offer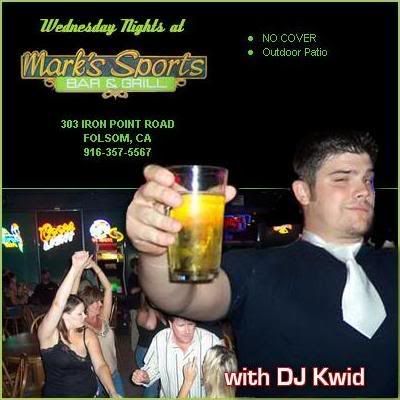 Come on down and check out our full bar.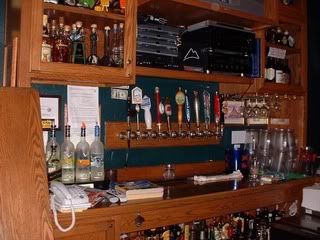 We are located at 303 Iron Point Rd. Folsom C.a. 95630
Scan Me!
Marks Sports Bar & Grill
303 Iron Point Rd.
Folsom, CA 95630
Phone:
(916) 357-5567
Hours of Operation
Send us an eMail:
Guidelines for submitting a review:
We highly encourage you to Register with FolsomLiving.com before submitting a review. Reviews submitted by registered users get priority attention.
Be objective, ratings should be based on your TOTAL experience. (product quality, service, image, management, etc.).
Please provide detailed information about your experience. Saying "this place is great!" or "this place is terrible" doesn't help those who read it.
Promoting another business in a rating/review is strictly prohibited.
Giving a competitor a poor rating to "boost" your business' ranking is strictly prohibited and may result in termination of your business listing from our directory.
Poor ratings are subject to review by administrators prior to posting to ensure accuracy and check for profanity.
Reviews that contain profanity will be removed immediately and may result in the suspension of your user account.
*Your e-mail address is required for any low ratings so that we may contact both parties and resolve any issues. Ratings are subject to removal if we are unable to contact the reviewer within 48 hrs of a disputed rating.
You will ONLY be contacted if the business owner is disputing the legitimacy of the rating/review and the business has an active upgraded listing. At that time we (a representative from FolsomLiving.com) will attempt to mediate by working with both parties to resolve any issues. If no resolution is possible, the rating will remain active on the site.
Most businesses would like the opportunity correct a problem and create a positive experience for everyone. We encourage you to talk with the management prior to posting negative reviews.